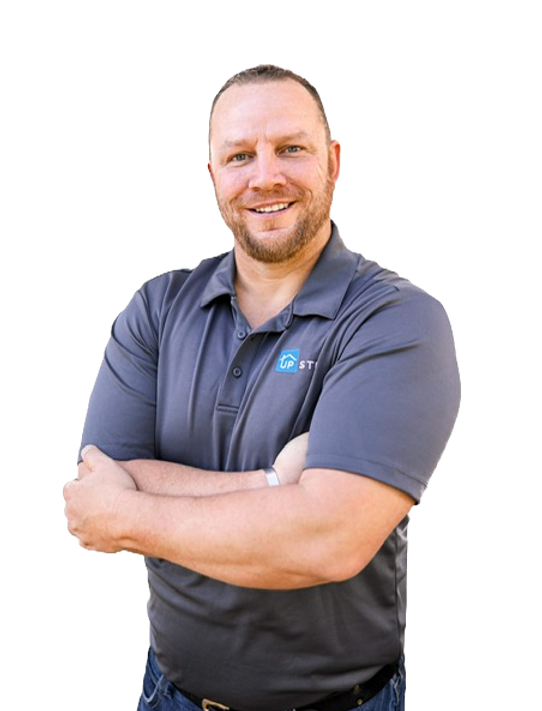 LOOKING TO SELL YOUR HOUSE?

Meet UpStreet - Your Reliable Home Buyers in Cincinnati
At UpStreet, we're not just a real estate company. We're a team of committed professionals who understand that selling a property is more than just a transaction - it's a major life decision. Founded by Dan, a Purple Heart Recipient, UpStreet has been serving property owners across the greater Cincinnati area since 2017, offering quick, fair, and hassle-free real estate solutions.
✓
We Buy As-Is: No need for costly repairs or renovations - we buy your house in its current condition.
✓
Fast Cash Offers: Get a fair cash offer for your property within 24 hours of contacting us.
✓
Flexible Closing: Choose a closing timeline that suits you - in most cases, we can close in 30 days or less.

YOU'RE IN GOOD HANDS




Why Choose Us - Our Values
Generosity, integrity, loyalty, and drive are the pillars of our operation. These core values guide our work and help us to create the best possible experience for every homeowner we work with.

We believe in going above and beyond to offer the most fair and generous offers to our clients.

Trust and transparency are at the heart of everything we do.

We're committed to helping Cincinnati homeowners, regardless of their situation.

We constantly strive for excellence, working tirelessly to improve our services and solutions.
REAL ESTATE PROFESSIONALS

Meet Our Team
Our team of experts, helpers, and advisors are committed to serving the Greater Cincinnati Area. Each member brings a wealth of knowledge, experience, and passion to the table, ensuring you receive the best service throughout your home selling process.

Any house. Any condition. No commissions or fees.
Cash out in as little as 7 days.